This page and site are under construction!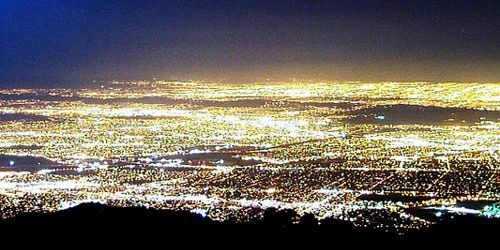 Pasadena and Los Angeles Basin January 31, 2001
While northern California struggles with rolling blackouts Light Pollution continues unabated.

This web site is about freedom from all forms of Light Pollution.
Freedom from Sky Glow. Freedom from Glare. Freedom from Light Trespass.

The Night Sky Belongs To Us All. It Is Part Of The Commons.
Don't loose sight of the night, defend our views of the Milky Way.

Announcements and Time Sensitive Links of Special Interest

---
---
Dark Skies for Kern River Valley, Kern County, CA
Citizens for Smart Lighting, San Francisco, CA
---

Light Pollution and Dark Sky Issues
Dark Sky Activism in California
Outdoor Lighting
Related Links